Whatever you want to learn about recording or mixing audio, you can be sure you can find all the info you need on the Internet. That's great! When I started out as an audio engineer about 20 years ago, this certainly wasn't the case. You won't believe the things I had to do to learn about audio. Read books, talk to people, go to schools….it was crazy. 😉
So yes. These are great times. All the information is readily available. But where do you start? And how do you find the right information when it is scattered all over this jungle we call the Internet?
This is where AudioKickstart.com wants to help. To be a place where you can find all the practical information you need to get you started with audio. In a free tutorial or custom-made workshop.
I hope that this way you will find everything you need to get started. And that because of the AudioKickstart.com tutorials and workshops you won't have to make the same mistakes I made in the past! 🙂
– Gijs Friesen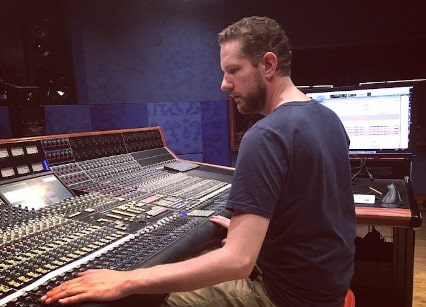 Gijs Friesen is sound designer, (broadcast) music engineer and composer (tunes and jingles), and he is owner of AudioKickstart.com. He has been associated with many aspects of the audio industry. Working as a sound engineer for radio and (broadcast) music engineer mixing performances of artists like Jason Mraz, Joss Stone, James Blunt; a sound designer working on productions for Disney, KPMG, Spotify and as a composer for productions of Rituals, BNR Nieuwsradio and Invesco. With AudioKickstart.com Gijs gives workshops about all things audio.