DIY Acoustics – Introduction
The room in which you want to mix or record will most likely not sound perfect. Too hollow, an annoying boomy sound, or maybe a strange echo when you clap your hands.
That's because the sound reflects off the walls, floor and ceiling. And that can do weird things with your sound, check out the tutorial 'Practical(!) audio theory – It's just a phase' if you want to know why.
You can get the help of specialized companies to turn your room into a perfect sounding studio. But this can be expensive and you may not have 20k of budget available for this.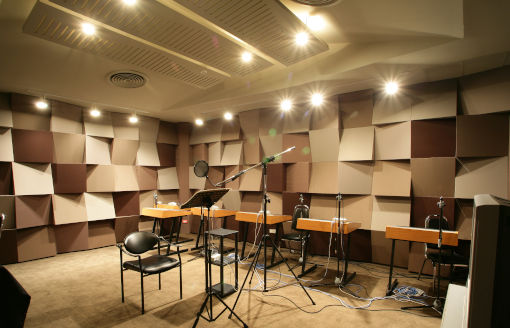 So, the alternative is to do it yourself! In this tutorial we will give you tips and tricks to get the most out of your recording/mixing space with a smaller budget in mind. These tips are mainly aimed at creating a music studio. If you're a voice-over, you'll want to use a lot more damping than we do here.
Small disclaimer. Acoustics are a tricky business. Fortunately, if you start with the acoustics yourself, it is very well possible to create a workable space. But it often involves a process of trial and error. If you don't want this, hire an expert in acoustics and let him or her take care of your studio.